This is a five-year SSHRC-funded project whose goal is to investigate the syntax of nominal linkers across languages. A well-known example of such linkers is the Persian Ezafe, which links the noun with its modifiers in an iterative manner: N-Ez Mod1-Ez Mod2-Ez. Starting with the better-studied Persian case known as the Ezafe, in its first stage, the project takes on a systematic comparative investigation of several Iranian languages to establish the properties nominal linkers in each of these languages possess. With the backdrop of the microvariationist study of nominal linkers in Iranian languages, in the second stage of the project, the investigation will be extended to a macro-level by exploring a number of non-Iranian languages, including those for which the existence of nominal linkers has already been noted as well as new ones. The project has three goals: first, to build the first cross-linguistic database of linkers spanning broad areal and genetic classifications; second, to provide a cross-classification of nominal linkers based on a detailed study of their properties in these languages; third, to enhance our understanding of the syntax of linkers and thereby facilitate a deeper understanding of the structure of noun phrases and the architecture of grammar.
Songül Gündoğdu
Elahé Omidyar Mir-Djalali Postdoctoral Fellow in Iranian Linguistics
Dr. Songül Gündoğdu received her MA and PhD in Linguistics from the Department of Linguistics at Boğaziçi University in Turkey. In her doctoral thesis, she investigated the event structure and argument structure of simplex and complex predicates in Northern Kurdish (Kurmanji) with a specific emphasis on the syntax of different types of arguments (e.g. postverbal goals, adpositional objects and nominal element of certain noun-verb complex predicates). Her main areas of research interest are morphosyntactic aspects of Iranian languages – specifically Kurdish, such as the Ezafe constructions in Iranian languages, case and ergativity, argument structure and negation. She conducted joint research on the comparative analysis of linking markers in Kurmanji and Turkish, and has presented two papers on the same topic so far. She is a native speaker of Kurmanji and Turkish, and she is fluent in English.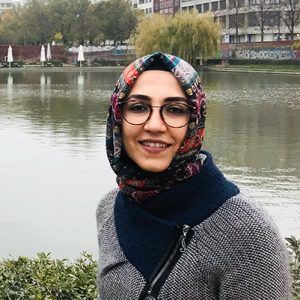 The postdoctoral fellowship is made possible with funds from SSHRC and Roshan Cultural Heritage Institute.
RCHI is a private foundation dedicated to promoting the preservation, transmission and instruction of Persian language and culture around the world. The expression Roshan in Persian literally means "clear" or "bright" and its true meaning is associated with "light" connected to the concepts of clarity and enlightenment. This word embodies the guiding principle behind RCHI's mission of addressing the importance of Persian culture and achieving understanding through education and community involvement. Under the leadership and vision of its founder and chair, Dr. Elahé Omidyar Mir-Djalali, RCHI has provided millions of US dollars in endowments, grants and fellowships in support of Persian-related educational and cultural activities at some of the most esteemed universities and museums in the United States and throughout the world, including the University of Toronto.
A native of Iran, Dr. Mir-Djalali holds a Ph.D. in Linguistics from the Sorbonne in Paris, as well as two Master's degrees, one from the Sorbonne and the other from Georgetown University in Washington D.C, where she taught French language. She also taught Linguistics at the University of California, Berkeley, and spent nearly 15 years of volunteered work translating texts of Sufi masters, from Persian into French and English. In 2000, she founded Roshan Cultural Heritage Institute to establish and support academic and cultural programs that improve understanding across borders and focus on nurturing a new generation of educators, in order to preserve the transmission and instruction of Persian language and culture. In 2018, the Ministry of Culture in France bestowed upon Dr. Mir-Djalali the title of Chevalier de l'ordre des Arts et des Lettres­–one of France's most prestigious awards–in recognition of her lifelong and significant contributions to Persian arts and culture in France and around the world.
Collaborators
Marcel den Dikken, Hungarian Academy of Sciences
Monica Irimia, Università di Modena e Reggio Emilia
Diane Massam, University of Toronto
Ur Shlonsky, Université de Genève
Umit Atlamaz, Facebook Reality Labs
Mansour Shabani, Guilan University
Sahar Taghipour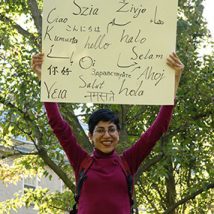 Andrew Peters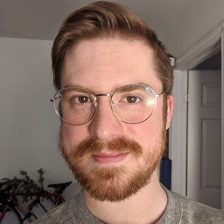 Samuel Jambrović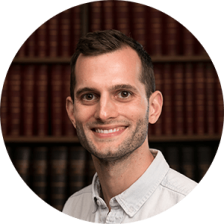 Former Research Assistants
Sadaf Kalami
Jean-François Juneau